Founding Members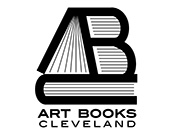 Art Books Cleveland
Founded in March 2008 by Bonne DeBlas, Amy Fishbach, and Melissa O'Grady in March 2008, Art Books Cleveland strives to advance the appreciation of the book arts throughout northeast Ohio by exploring, encouraging, and teaching both contemporary and traditional artistic practices of the hand-made book.
Everyone is welcome to join Art Books Cleveland — experienced artists and newcomers alike. Art Books Cleveland provides its members with opportunities to show, exhibit, and promote their work, socialize with other practitioners of the book arts, and learn from their peers.
Visit them on Facebook.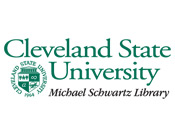 The Michael Schwartz Library at Cleveland State University
The Michael Schwartz Library is as an accessible and exceptional center of research, learning, and creativity. We provide the best of contemporary and traditional research tools, unique local resources, and state of the art facilities.

In 1999 when Art Books Cleveland (ABC) held the first Octavofest event, Laura Martin, Professor Emerita, Cleveland State University, and a member of ABC, saw the potential of Cleveland State University Michael Schwartz Library participating in and promoting this worthwhile event. Glenda Thornton, Director of Michael Schwartz Library, agreed and pledged the Library's support for future Octavofest events.

Address: 2121 Euclid Avenue, Cleveland, Ohio 44115-2214
Phone: 216-687-2479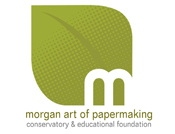 Morgan Art of Papermaking Conservatory & Educational Foundation
The Morgan Art of Papermaking Conservatory and Educational Foundation is an Ohio non-profit art center dedicated to the preservation of handmade papermaking and the art of the book. Morgan Conservatory will pursue its educational and charitable purposes by serving the greater community locally, nationally, and internationally with sustainable practices in an innovative green environment.
Address: 1754 E. 47th Street, Cleveland, OH 44103
Phone: 216-361-9255
Email: [email protected]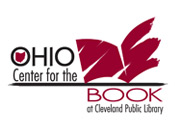 Ohio Center for the Book at Cleveland Public Library
The Ohio Center for the Book @ Cleveland Public Library is dedicated to promoting and celebrating books, reading, literacy, and libraries to Ohio's citizens and the book community at large. The Ohio Center for the Book @ Cleveland Public Library also maintains a growing collection of fiction and non-fiction books written by Ohio authors. This circulating collection is housed in the Literature Department at the Cleveland Public Library.
Address: 325 Superior Ave., Cleveland, OH 44114
Phone: 216-623-2881
Email: [email protected]